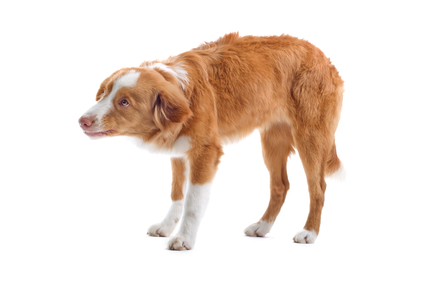 As a dog trainer, I often work with dogs who have bitten people, yet I am able to hand feed and often begin body handling them without getting bitten myself.  Since dog bite prevention is a critical focus of my reward-based dog training, I will share some simple techniques to reduce your chances of being bit by a dog.
Learn to read dog body language:
If the dog is facing you, look for signs he is calm and relaxed. These would include a loose body (free of tension), open mouth, relaxed ears, soft blinking eyes, relaxed neutral tail and ears. These are communications signs from the dog that he is feeling okay about you near him. This handsome boy is offering me friendly relaxed body language as he stands at an angle showing he is feeling comfortable about my presence.