Tracking Workshop with Carolyn Fuhrer Fall 2022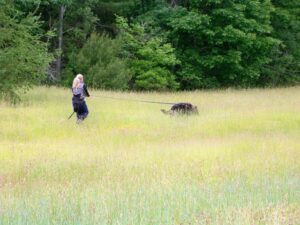 Join Carolyn Fuhrer for a Fall Tracking Workshop!
Hosted by Judy Moore 
Carolyn is an AKC Tracking Judge with more than 130 AKC Titles, including 4 Champion Tracker Titles.
Who should attend?
Beginners who want to learn about the sport of tracking with their dogs.  It is very important that you learn the correct way to teach your dog to track right from the beginning. 
For those who are already tracking with their dogs, bring us your problems, your frustrations and your goals- we will get you on the track to success!
Saturday, November 19th 9:00 to 3pm.
Rain date is Sunday November 20th
Held in Cumberland, Maine
10 Working Teams $175; Auditors $50
Looking To Host A Workshop?
Judy Presents on the following Topics: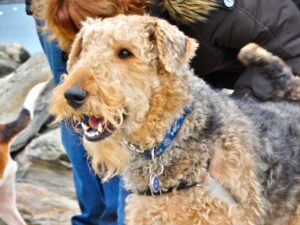 B.I.T.E –Bite Intervention Training for Everyone (Human Directed Aggression).
Let's Talk – Dog to Dog Reactivity, frustration or excitement on the leash.
Drop the Leash – Focus and Impulse Control Exercises. This is a must for all adolescent dogs.
Understanding Canine Body Language
  Judy will bring her experience and knowledge to you.