Your dog has bitten a human and everyone is telling you to "euthanize your dog".  First, take a breath and let's assess the situation and understand why this bite occurred before making any decisions.  Consider the environment first and see what was happening.  Now, think about the dogs emotional state, shy with new people, startled by a sound or stimuli, sleeping, highly aroused, barking frantically, sitting nicely beside you, or guarding a resource?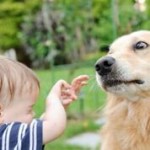 Most dog owners feel utterly shocked and embarrassed their dog would bite a person. They feel to relieve their guilt, they need to succumb to the pressure of family and friends and kill their dog.  I have taught many dogs with bite a history a soft mouth, yes, an older dog can learn and change.
Here are a few reasons dogs bite: 
Guarding a resource that is worth fighting for.
Being approached while confined by a lead.  
When a stranger enters their home.
While being body handled.
Waking a fearful dog can result in a bite.
Medical imbalance can cause dogs to over react.
While trying to defend themselves from being attacked by another dog.
If the growl does not get you to back off, a bite may just work.
When a fearful dog is cornered.
Some dogs actually learn that biting works.
Giving the dog a choice in the relationship.  We have all heard, "My dog is protective, ignore him." If you are afraid then put him in a safe zone. If not, play a treat and retreat game,  to keep you safe and let a shy dog know of your intentions.    
Treat and Retreat Game
With the dog on a 6 foot leash let the dog approach you, stand at an angle to the dog, stay soft in your joints and, blink often. 
Toss a high value treat at his feet and then toss one behind him, repeat.

If a dog chooses not to come near you or make contact, then you do not touch him.

If he chooses to approach you, continue tossing treats or hand feed then toss a treat behind him.
Hand feed him again then tossed one behind him, repeat.
Turn to walk away, toss a treat and walk away from him, toss a treat and walk away, repeat. 
If he is coming closer to you and has an open mouth and soft body, hand feed him, toss a treat away as you walk away.
Ask the dog if he can sit or shake.

If a dog can not do a behavior then do not touch them.

If however he sits and or gives a paw, toss him a treat and repeat this pattern.
Ask him to sit, give paw, hand feed and toss treat way behind him, repeat
Ask him to sit, touch him under his chin, feed him and tossed him away.
Continue this pattern of letting the dog approach you, sit, touch briefly and with the back of your hand, then toss him away. 
Be aware of the dogs body language, any change will tell you you are moving too fast for his comfort.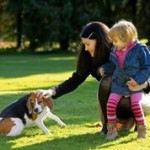 Criteria changes here for each dog depending on how they feel about the environment and progression.  
Removing social pressure and letting the dog choose to be approached or touched is key for many shy dogs. Please respect your friend's dog by giving him a choice in the relationship. Remember, not all dogs are social with people.