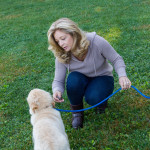 Dog training is a process of shaping behaviors that are wanted by the human.  With that in mind, why do so many of us reward unwanted behaviors?  I have met many dogs who are still offering bad behaviors even at 2 or 3 years of age.   I believe it is because many humans do not understand what is rewarding to their dog.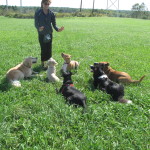 For example:  Is your dog a problem jumper?   Consider if your dog ever jumps and you say "off" or push his feet off of you, then he sits and you reward with a "good boy" or affection or a treat. Well, then, your dog will always jump and sit.  
Here is another example:  Is your dog a problem barker?
I once had a client who's sweet doodle was a problem barker, especially when dad picked up the phone.  I asked him what he had tried to stop her from barking, here is what he said:  "I have tried yelling at her, walking in the other room, ignoring her and now I get some relief when I toss her a large dog biscuit as it takes her a while to eat it, but sometimes she starts right back up again."  So this smart dog learned that when she barked at her owner he spoke to her, which was rewarding as she was able to get his attention.  Even negative attention is better than no attention for a bored dog. Then some day she just happened to bark while dad was on the phone and because he needed her quiet he tossed her a large biscuit.  Smart girl has now learned that when dad puts that box to his ear and she barks, she gets a Big Reward.  This behavior will surely be repeated, by this smart dog!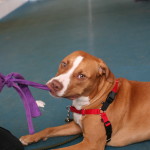 Another example: Does your dog grab tissues or clothing and run around the house?  If you said "yes" then I am going to guess that you or your  children have taught your dog that this is a great game enjoyed by all!  Pups learn quickly how to get attention, they know exactly how to get their humans to chase them. Play is very rewarding to a young pup! Instead, when your dog picks up his toys, give him excited attention and get him to bring you the toy for a fun game of tug!  He will learn that bringing you his toys is highly rewarding.  When he picks up a tissue, or sock you can turn away from him, grab an appropriate dog toy and begin to play with it, he will surely want to join you!
In summary, think about what behavior your dog just did and if that behavior is something you want him to repeat.  If so, then reward with food, affection or play.  If not, then do not offer your dog any reward in the form of attention, food or play.