Hi, I'm Judy Moore
welcome to canine behavior counseling
Have you registered for my upcoming Webinar on Arousal in Dogs?
Does your dog's arousal cause you frustration and impede your relationships with others? Does your dog have two sides to her personality? Do you find it confusing to know which emotion your dog is expressing?
Let me give you more tools to help your dog stay calm and connected. I will explain how genetics plus the environment affect your dog's arousal, what behavioral responses you should be watching for, and six new tools for you to add to your training!
I am only taking Bite Cases at this time.
I am still dedicated to all my current clients, plus working on several upcoming Presentations, Podcasts,
Webinars and my new book, Let the Dogs' Talk, a 7 step process of introducing
dogs which will help to prevent reactivity in our dogs.
As President of Canine Behavior Counseling I am dedicated to helping dog owners better understand their dogs' responses to prevent dog bites. Dogs that become overly aroused, fear aggressive, or guard resources are those that I can help using a Positive Approach.
My training programs encompass two comprehensive online training classes, as well as personalized one-to-one counseling.
I seek to achieve a more purposeful state of mind in the dogs I see, which allows for a healthy relationship between the dog and its owner. It is important for dog owners to understand their dogs' emotional sensitivities as well as other character traits, as behaviors are a response to how the dog feels. By providing the proper information, management techniques and training skills, the relationship between dog and owner can often improve quickly.
Thank you for visiting my dog training site. Additional Positive Trainers listed below:
Puppy classes – Nancy Freedman Smith at:gooddogz1@aol.com
Private consultations, Brunswick – Mim Coward problemsolvedtraining@gmail.com
Private consultations and nutritional information – Stephanie Smith at:oursacredpaws@gmail.com
Reward Based Day Training – Katie Bernard at pawsitivetraining207@gmail.com
Best regards,
Judy Rapp Moore, BS, CDBC, CCA, CPDT-KA
Certified Dog Behavior Consultant (IAABC)
Certified Temperament Assessor (CARAT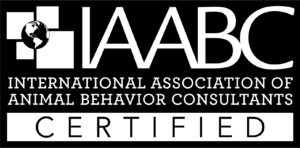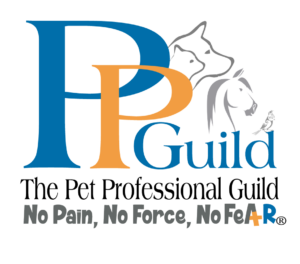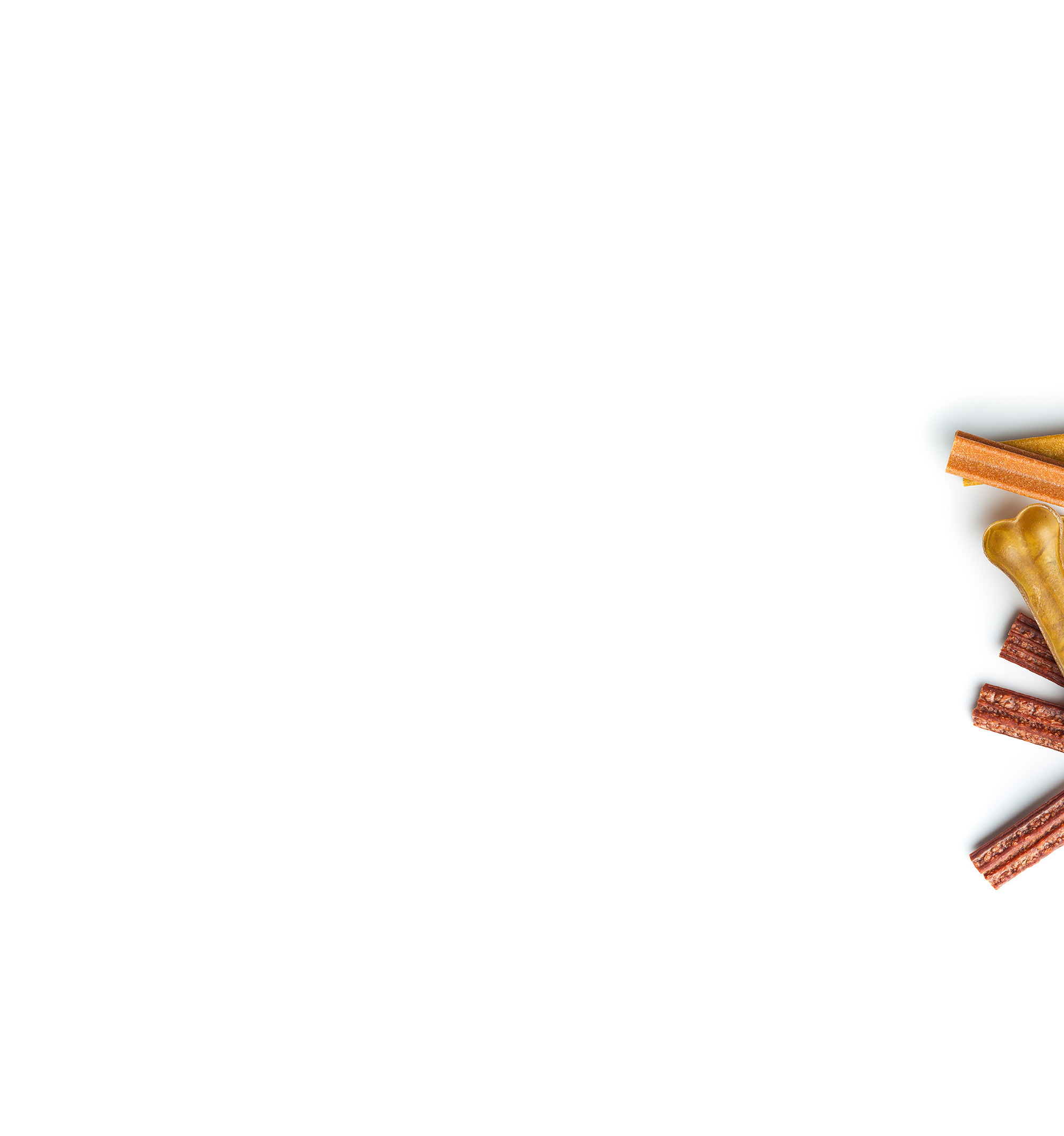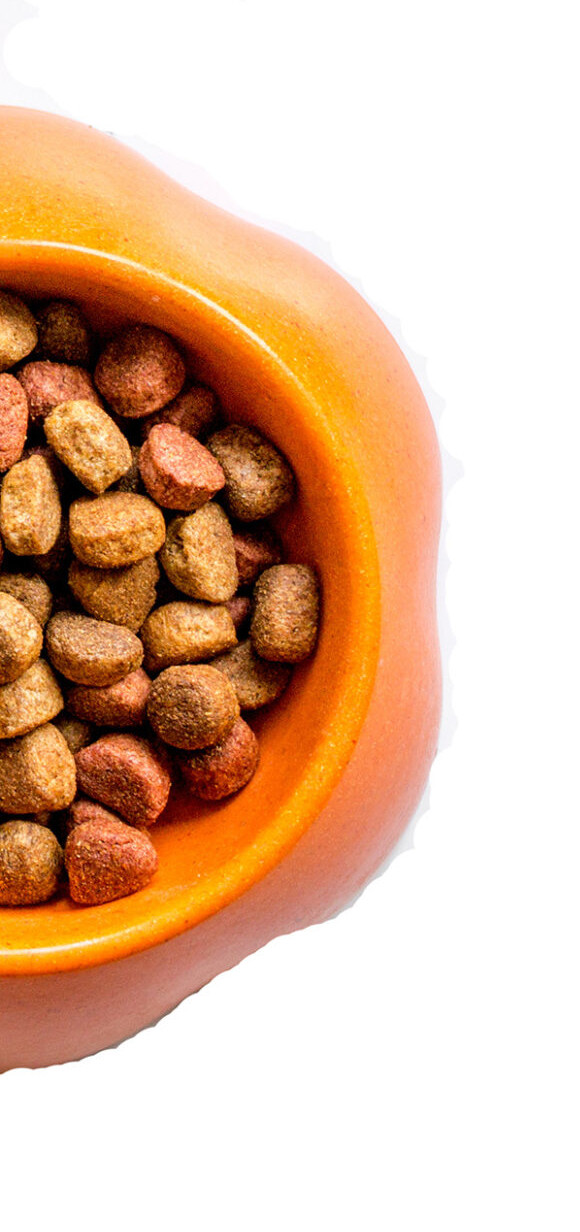 Convenient Online Classes
Start training today with our immensely detailed Bite Prevention and Drop the Leash Online Dog Training classes. Bite Intervention Training for Everyone – B.I.T.E. and Drop the Leash. Judy's classes will improve your dog's behavior, reduce bites and strengthen your relationship in the process.
I am currently not taking new clients / Consultations
I will be focusing on current clients and preparing for several upcoming podcasts, webinars and training work-shops. Plus, I am writing a book on Dog behavior! Judy specializes in helping you understand your dog's temperament traits, which will be observed in his body language. This will help explain, for example, why your dog responds with confident activation or fearful inhibition and which of these responses can be counter conditioned.
Bite Risk Assessment
This Assessment is performed in Judy's office and is for dogs who have bitten humans or dogs, resulting in two or more punctures.
CARAT Temperament Assessment
As a Certified CARAT Temperament Assessor and a Certified Dog Behavior Consultant, I can identify temperament traits that may lead to separation anxiety, reactivity, and aggression in pups as early as 8 weeks of age. My assessment will guide your socialization priorities and help you prevent unwanted behaviors from developing.
Judy's Blog
Having owned three dogs with bite histories, Judy's blog entries have a strong focus on training the territorial dog, dogs that bite humans, dog to dog relationships and resource guarding.
Kind words from my clients
Read the kind words from my past clients to get a feel for what you can expect from working with me.
The first time I worked with Judy was over 13 years ago with my GS puppy, Kabu. Kabu had fear based "reactivity" with other dogs. I was pretty worried about having a 115-pound GS who didn't get along with other dogs. Ultimately, Kabu lived a happy, long life with my family and I, in part because of the work that we did with Judy—recognizing what his needs were and responding positively and appropriately. This meant, that I had to adjust the way I was handling Kabu and I had to learn to work with his strengths as well as his challenging behavior. Judy helped to make that possible. She has an even, calm and "down to earth" communication style that works both for the pups and their animal counterparts. She is passionate about dog training and engagement, and approaches her work with a non-judgmental collaborative attitude. Further, she has an instinct and intuitiveness about dog behavior that is coupled with well over a decade (or more) of experience. It's because of this that I consulted with Judy when I brought my new GS pup, Maki, home. Maki is super "social" with other dogs—to the point where he looks "aggressive" on a leash. At 6 months old, Maki, is already 70 pounds and full of adolescent drive. After evaluating Maki's behavior and general demeanor she worked with me to develop a plan of action that fits Maki's learning style and incorporates positive reinforcement with age-appropriate interventions. Additionally, Judy is super responsive on all social media platforms and by phone. It's because of this that over the past 13 years I have enthusiastically recommended Judy many times to friends and family having challenges with their pups.
I highly recommend Judy as a trainer; she is knowledgeable, patient and takes the time to delineate the reasoning behind a dogs behavior. She has been helping us with our rescue dog who hasn't learned proper social skills around dogs and most people. Judy has given us the needed tools and responses to help us feel more confident with our dog in challenging situations. Thank you Judy for your experience and time; we are extremely grateful!
We met Judy working with a rescue dog, in foster with the Underhound Railroad rescue, who needed some guidance and support. Judy was instantly on board with the situation this particular dog was facing and quickly made time to work with him. She instantly connected to both the dog and the issues at hand and clearly gave suggestions that were helpful and allowed us to help this dog be more suited to finding a forever family. I work with Underhound Railroad, a volunteer based rescue, and we are looking forward to working with Judy in the future as we help our rescue dogs be the best they can be! We highly recommend Judy and her training services.
I met with Judy over the phone, she was very helpful in sharing insights and materials to assist my dog in overcoming his fear aggression... I look forward to seeing him feel more confident as we implement the recommended training!
We had our first phone consult with Judy about my boyfriend and I's dogs needing help getting along. She was able to answer all of my questions and gave me great information about our dogs different behaviors. The following week we finally got to meet with Judy in person. I can't say enough about how thrilled we are we found her as our trainer. we have seen improvements with our dogs relationship we never thought possible. We only had an hour that day and she made more progress than we had over months of time. We are definitely planning on working with her again ASAP. And already see our dogs being able to live together in the near future!! Definitely recommend Judy to anyone needing help with their dogs relationships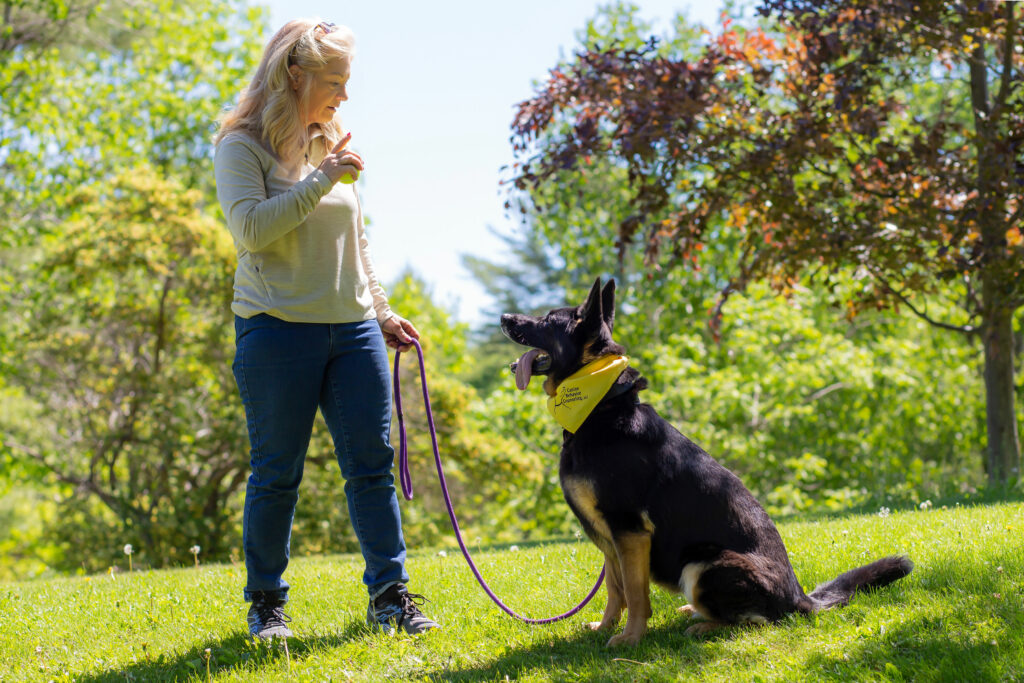 Click below to learn more about my certifications and positive approach.